Melbourne Dog Lovers Show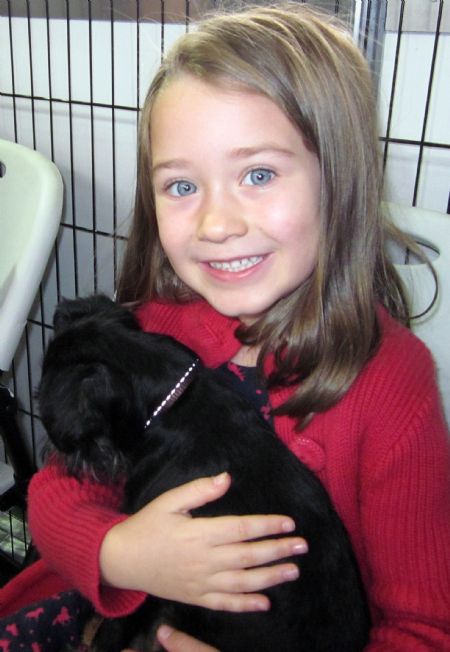 The Griffon Bruxellois Club of Victoria will be participating
in the 2016 Dog Lovers Show.
Come and see us at the Royal Exhibition buildings
from April 29th - May 1st..
Our booth will be upstairs in the Gallery - stand 872.
In 2013, 16,165 visitors came to the Royal Exhibition Buildings in Carlton over 3 days
from May 3rd – 5th. to see everything 'DOG' including our gorgeous Griffons.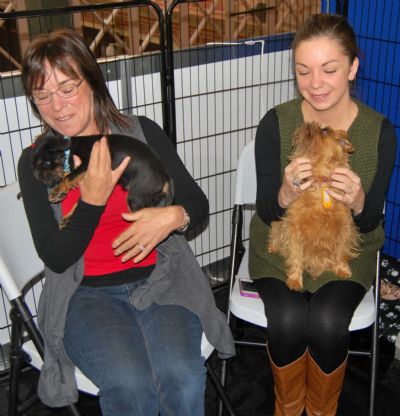 The Stars….Our Griffon puppies (who stole the show of course)
Lovey - she spent most of Friday on the shoulder of one of the girls from the booth next door or at the Puppy School downstairs. She will also be seen soon on 'Totally Wild', a local children's show.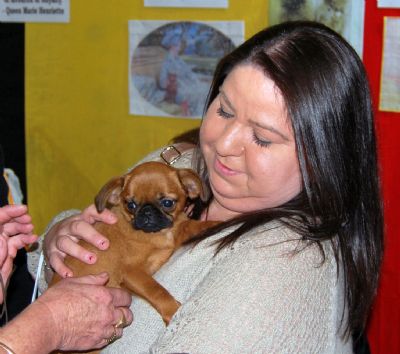 Harlequin- Came again on Sunday afternoon for a second visit and wowed them for the second time in Puppy School as well as in the cuddle corner and Ned – The little man with the big heart! Olympia – Our only black smooth smoocher.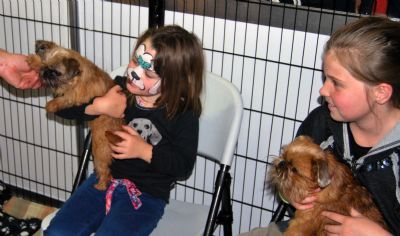 Virginia – Always eager to show how well she can climb…into someone's arms. The Black and tan bros. Tag, Woody and Mr Gauci….bounced their way into the hearts of many at Puppy school. Lots of people came upstairs to meet them again after being delighted by the boys in Puppy school.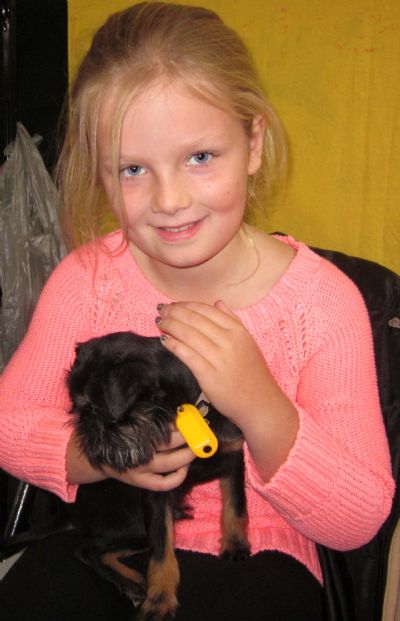 The Mature dogs….
Lucy – The matriarch and special tricks girl.
Trazan – The lively Swedish man
Isabella – A gorgeous mum and cuddle queen
Santa- The surprise package who enjoyed jumping on peoples laps
Louis- The quiet lap man. One for the older ladies
Percy- Handled everything in his stride
Mickey- Very happy in his mum's arms
Bella- Very happy in her mums arms but did great with the trolley patting too.
Cobey- 1st timer who took to Expo life like a duck to water
Snootas- The Main Man
The human volunteers…Vanessa, Ros, Iain, Jackie, David, Robin, Trish, Geof, Garry and Kathy and even a little welcome help from John and Linda who just dropped by to say hello.
What did we do all weekend?
The humans talked about Griffons and the Griffons sat in laps and had their photos taken, stood on the trolley, reclined on their beds in cuddle corner, stood on the floor and were patted, cuddled, stroked, patted, cuddled, stroked, patted, cuddled , stroked by all 16,000 people….
(Or so it seemed. I think there must be about 16,000 photos out there as well)
People were so enchanted with the Grifs and returned time and again to get another pat or cuddle and have another chat. They are like chocolate bars or Tim Tams.. one cuddle of a Grif is never enough.
The doors opened at 10 am and people streamed in. Friday was a steady stream but Saturday and Sunday was like a massive flood. They just kept coming and the reaction was always the same…"How gorgeous, how cute, look at that face, I love the beard, are they all Griffons?"
Many had never seen a Grif before, many had ('We saw you at the Animal and Pet expo!') and several owned a Grif or had owned one. It was fun to meet up with our 'Grif groupies' again.
One lovely lady had owned a Grif when she lived in England and although in her seventies she had never forgotten her. She came back to the booth several times with her husband and daughter. Her sweet smile said it all. Louis had lots of cuddles with her. The perfect little man for the job!
The puppies were all rostered on for a session in the Puppy school downstairs – they frolicked and bounced around the people whilst the instructor chatted about choosing a dog and how to care for them. When I came down to pick up Lovey on Friday she was snuggling into the shoulder of a pretty young woman who was being taped for a session of 'Totally Wild'. She had to do the take 3 times but Lovey just snuggled deeper each time. What a little star!
We loved meeting everyone and we were so proud of our dogs! I keep thinking to myself, "What must they be thinking, these dogs when they come to these events?" It is so much out of their normal lifestyle and routine and yet they seem to take it in their stride.
We hope you enjoy some of the photos of the weekend
and can get a feel of how much enthusiasm there was from the visitors to our booth.
| | |
| --- | --- |
| Cobey taking 40 winks. | Pick ME Up!! |
| All hands on….the Griffons! | End of day snooze time |
| Snootas doing what he does best! | Lolly time...boy did those lollies disappear FAST! |
| Percy, Cobey and Woody at work. | Cuddle Corner was VERY popular indeed |
.
.