2016 Championship Shows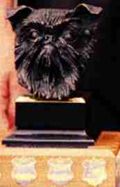 Wow! What a busy, intense 2 days of preparing, showing and reporting on our 3 Specialty Championship shows.
So that this page is not a 'klometre' long scroll down, I have placed links
to the results of the two Club Championship shows and the Melbourne Royal
on this page. There is also a page of images from the 41st. Championship show for everyone to view.
Sunday September 18th. 2016 - 41st. Championship Show
and a
Full critique of each class by judge, Mrs Lee Pieterse (NSW)
Tuesday September 20th. 2016 - Griffon day at the Royal
Tuesday September 20th. 2016 - 42nd. Championship Show